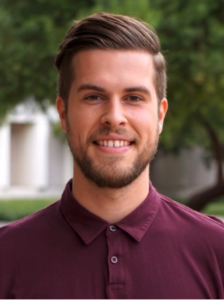 The Shaw group would like to welcome Benjamin Bergstrom from the 2017 UC Davis Department of Chemistry Graduate Cohort!
Ben received his B.S. in Chemistry from the University of Minnesota – Twin Cities in August 2015. He worked in the lab of Dr. Wayland E. Noland on the synthesis of biologically-active small molecules. Ben also worked for Upsher-Smith Laboratories, synthesizing pharmaceutical impurities.
For more information about the current members in the Shaw group, please go here.